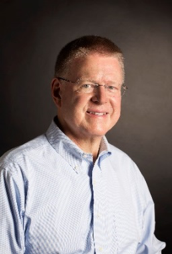 My dear friend and fellow Lehigh Choir alum, Karen (Lindquist) Randall, '83, once told me
"I think when you sing with people, you form a bond with them that is unique. A choir is different from your normal circle of friends or other groups you form based on many shared similarities. It's a more diverse group, drawn together by a single, mutual interest. It's the love of music that matters, at least at first. Then, as you join voices, something mystical happens. The thrill of creating something of beauty together forges that bond and leads to a realization: the differences between people you thought were there really aren't there at all. You become a better person. Making music has a powerful effect."
I couldn't agree more. I've heard similar sentiments from other musicians, and I know it's true for me.
More than any other place on campus, the Music Department (Lamberton Hall, back in the day) was home. My teachers, directors and companions in the Glee Club, Choir and String Orchestra were my Lehigh family. These were the folks with whom I went to dinner at the UC, for burgers at the Ho, to football games at Taylor Stadium. They were the guys I hung out with, partied with, roomed with. The bonds we formed stretched well beyond rehearsals and concerts, even beyond Lehigh.
Almost all my vivid Lehigh memories are associated with the Music Department: Choir camp at Camp Akiba… Singing Lo how a rose e'er blooming at Christmas Vespers; holding my tiny candle; hoping I wouldn't drip hot beeswax on my hand or set fire to my music… The Final Concert (until recently) of the Lehigh Glee Club… Bach's St. John Passion… Prancing about an elevated stage in Lambo with a giant paper mâché unicorn head over my own, severely limiting my field of vision – and miraculously not falling into the front row seats – in Menotti's The Unicorn, the Gorgon and the Manticore… Orff's Carmina Burana… A concert tour of Puerto Rico in Datsun station wagons; a day to ourselves at a glittering, palm-shaded beach at Boquerón; an evening of communal après-sun skin care… Handel's Messiah with Dawn Upshaw as soprano soloist. Just one month later, Ms. Upshaw would win the Naumberg Voice Competition, launching an operatic, recital and recording career of which I've been an avid fan ever since. (That bonding thing again…)
Though I eventually had to admit it was wiser I make my living as an engineer rather than as a musician, my Lehigh music experience still inspires a passion that has remained throughout my life. I've sung in choirs everywhere I've lived, from Fort Worth, Texas to Turin, Italy. In younger days, I took voice lessons from a notable Italian soprano and performed operatic repertoire in public. Even today, I seek out opportunities to perform as a soloist. The quality of my music education and the groups I performed with at Lehigh set a high standard for which I continue to strive.
While distance prevents me from attending most of them, I'm very thankful for the alumni events Lehigh Choral Arts sponsors. It was a thrill singing in Carnegie Hall, seeing old friends, sharing stories, feeling those old bonds again. Likewise, having Lehigh Choral Arts visit me during their tour of Italy in 2015 is a memory I will cherish. More than any other campus organization, the Music Department and the people I've known there have kept me bonded to Lehigh.
John Cole, BA Music '82, BSEE '86
Turin, Italy